The late Bishop Emeritus Linus Okok Okwach, the founding Prelate of Kenya's Homa bay diocese who died on the night of Saturday, September 12, has been eulogized as a disciplinarian, a levelheaded manager who was steadfast in his undertakings and a prayerful person.
Speaking to AMECEA online in an interview Wednesday, September 16, Archbishop Emeritus Zacchaeus Okoth of Kisumu Archdiocese who has stayed with the late Bishop Okok for over ten years said the late Prelate valued discipline and instilled the same on young seminarians who were aspiring to be future priests.
"My condolences for the loss of Bishop Linus," Archbishop Okoth said during the Wednesday interview and continued in his eulogy, "Being one the first diocesan rector priests of St. Gabriel's minor seminary, Bishop Linus was a disciplinarian of students. He ensured the students strictly followed the rules and he promoted vocation through conferences and workshops with students."
As the first priest he ordained after his appointment as a Bishop in 1978, Archbishop Okoth said the late Bishop who originally hails from Kisumu established Small Christian Communities (SCCs) which he understood their structures quite well.
Being a liturgist Archbishop Okoth narrated, "He was recommended as a part time lecturer for St. Matthias Mulumba Tidinyo Senior Seminary, where he taught seminarians liturgy and later went to Catholic University of America in Washington to further his education in the same liturgy where the Pope appointed him as the new Bishop of Homa bay before completing his doctorate."
"To me Bishop Linus was not Emeritus, he was active and we worked together going to parishes for confirmations, ordinations, professions and various other functions," Archbishop Okoth who served for 50 years before retirement disclosed adding that, "in fact though not official, I would say he was like an auxiliary to me and very responsible."
The late Bishop was ordained a priest in 1980 and after 13 years of service as a priest, he was ordained Bishop of Homa bay diocese in 1993 where he served for nine years then resigned in 2002.
To a U.S.-based Kenyan who had worked closely with the late Bishop Okok in Kisumu, Mr. Charles Olande described him as a levelheaded manager who was principled, steadfast and firm in what he believed in.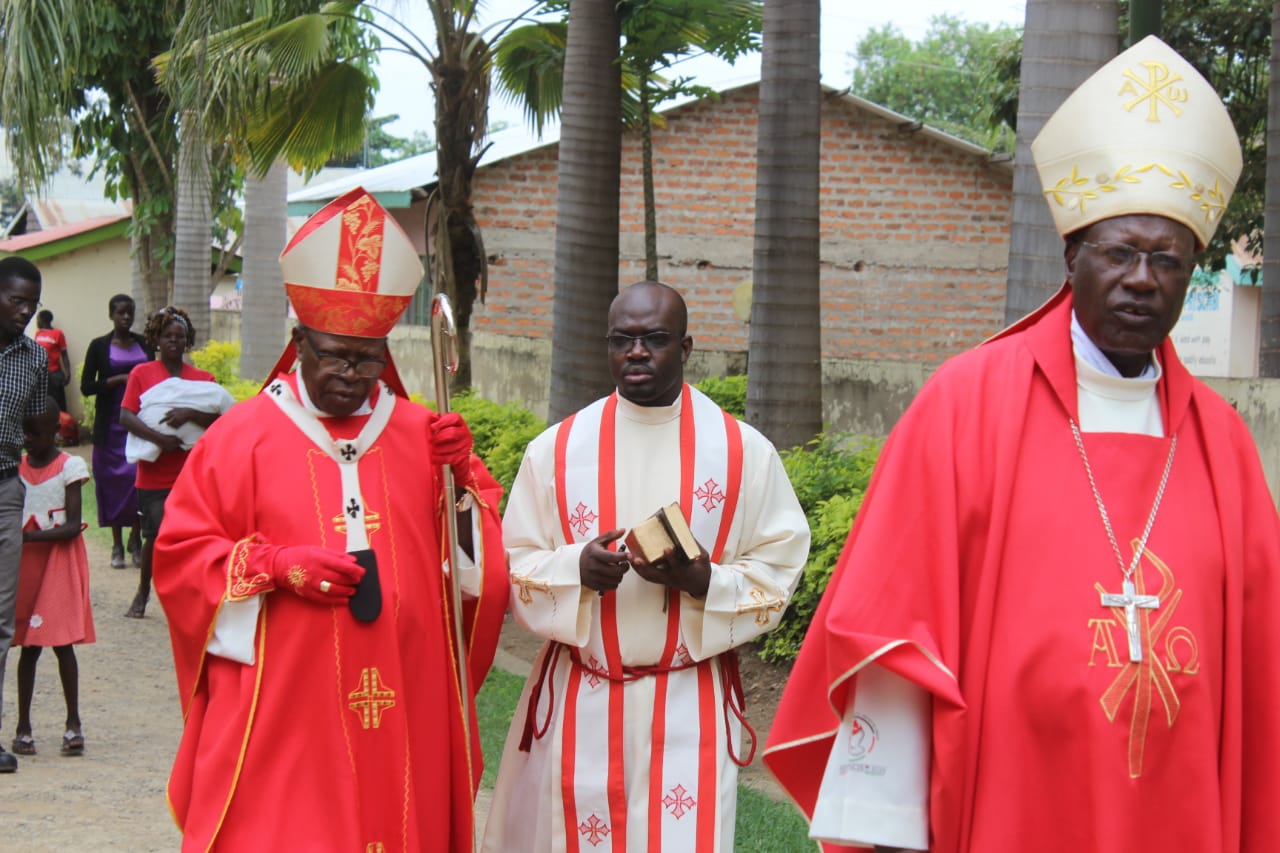 "When Archbishop Okoth delegated him to supervise the construction of Uzima University I saw him a principled and levelheaded manager who was keen in his work and stood firm in what he believed and in what he said," Mr. Olande the then chairman of development in the Kisumu denary told AMECEA Online.
He continued giving reference to the late Bishop, "He was a friendly man, genuine and very conscious of time. He kept time for Eucharistic celebrations, for meetings and was precise even with his sermons."
The late Bishop Okok who once worked in Assisi, Italy with Franciscans taking care of pilgrims after his resignation from Homa bay diocese will be buried on Tuesday, September 22.
In a letter signed by the Apostolic Administrator of Homa bay Archbishop Philip Anyolo, the late Bishop Okok will be buried at St. Paul's Cathedral Homa bay.
"On 21st, September 2020 the body will be taken to Ojolla Parish for viewing from 1 pm. On 21st, September 2020 the body will be taken to Uzima University grounds for brief viewing from 8 am to 9.30 am," reads in part the letter dated Wednesday, September 16.
"Consequently, the requiem Mass will begin at 10 am. In the afternoon, the body leaves for St. Paul's Cathedral Homa Bay where there will be two vigil Masses at 5 pm and 7 pm respectively. On 22nd, September 2020, the funeral Mass begins at 10 am at Homa Bay High School grounds."
Before his death, Bishop Okok has been translating the New Roman Missal in Luo language which has been left incomplete.
Source: Amecea News
About Author